Language and Language Education as a Local Practice
Panel A
10:00 – 11:00am
Challenging dominant views of 'language' that simply see it as systems of rules or for instrumental, economic means, this panel highlights various ways in which multiple languages are used and understood by people in different communities across Australia. Drawing on community perspectives of language, the panelists discuss the importance of understanding 'language as a local practice' and what such a perspective means for language and literacy educators to support the vital linguistic and cultural repertoires of Australia's diverse communities.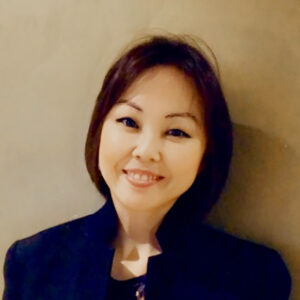 Dr Julie Choi
Julie is Senior Lecturer in Education (Additional Languages) in the Melbourne Graduate School of Education. She is co-editor of the books Language and Culture: Reflective Narratives and the Emergence of Identity, Plurilingualism in Teaching and Learning: Complexities across Contexts, and author of Creating a Multivocal Self: Autoethnography as Method. Julie leads the TESOL learning area in the Master of Teaching program and professional language teacher education subjects in the Master of TESOL program at Melbourne Graduate School of Education. Julie's current teaching and research interests focus on community and arts-based language learning, creativity and criticality in language and literacy pedagogies using multilingual, multimodal, multimedia, and digital technologies, and self-reflexive methodologies in ethnographic research.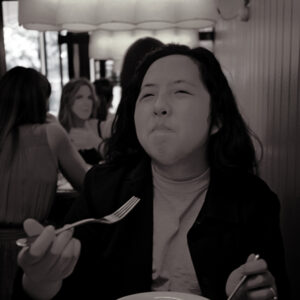 Phuong-Nghi Le-Pham
Phuong-Nghi is an educator who has taught and lectured in Media and Communications for over six years. Her teaching practice stems from a deep passion for knowledge and skill sharing practices that can help strengthen community care and engagement. As a founding member of the Đất Nước Library, she hopes that the community-curated collection will aid in reframing how connections are established across generations within the Vietnamese diasporic community.
Beth Sometimes
Beth is a Pākehā artist, interpreter/translator and organiser from Aotearoa living in Arrernte Country. Her labours are concerned with economies of attention and observing exuberance within contexts of damage. She collaborates with custodians on projects that give vitality to the languages and knowledges of Pitjantjatjara and Arrernte country. Beth embraces artistic practices as vibrant methods by which to invigorate communities and reconfigure social imaginaries.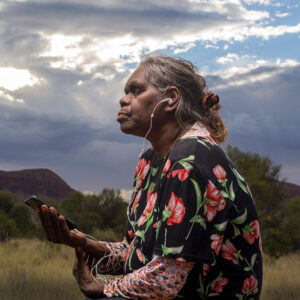 Rene Wanuny Kulitja
Rene is a Pitjantjatjara artist and community leader born in Pukatja, SA and currently living in Mutitjulu, NT. She is a current director of Ngaanytjarra Pitjantjatjara Yankunytjatjara Women's Council and Mutitjulu delegate for the Central Land Council. She is a former chair of Maruku Arts, Walkatjara Arts and has been closely involved for many years with the joint management of Uluru Kata Tjuta National Park. She has been involved with countless exhibitions and creative projects including major touring exhibition Songlines: Tracking the Seven Sisters. She is part of the Uti Kulintjaku project which examines mental health through Pitjantjatjara cultural frameworks. She is a tireless advocate for language and cultural maintenance for the benefit of future generations.