Place, Community, Art and Resistance
Panel B
1:00 – 2:00PM
How do language revitalisation or language maintenance efforts model a kind of resistance to the marginalisation and erasure of languages in settler colonial societies? What role do place, community, and art have in these efforts?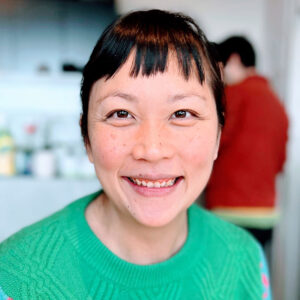 Helen Ngo

Helen is an academic philosopher and DECRA Research Fellow at Deakin University. She works in phenomenology, critical philosophy of race, and feminist philosophy, and has written on topics such as: racialised embodiment and temporalities, anti-racist activism, white privilege and white supremacy. Her 2017 book, The Habits of Racism, explored the different ways racism is taken up and experienced through our bodily habits and habituations. A daughter of Chinese-Vietnamese refugees and a mother to three young children, Helen's recent work explores questions around language and bilingual parenting as part of a bigger research project on racialised non-belonging and home-making. She lives and works on the unceded lands of the Wurundjeri Woiwurrung people of the Kulin Nation.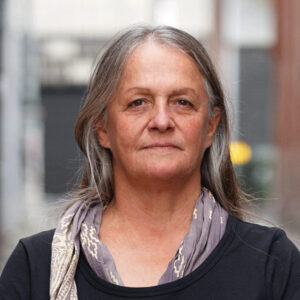 Vicki Couzens

Vicki is Gunditjmara from the Western Districts of Victoria. She acknowledges her ancestors and elders who guide her work.
Dr Couzens has worked in Aboriginal community affairs for almost 40 years. Her contributions in the reclamation, regeneration and revitalisation of cultural knowledge and practice extend across the 'arts and creative cultural expression' spectrum including language revitalisation, ceremony, community arts, public art, visual and performing arts, and writing. She is a Senior Knowledge Custodian for Possum Skin Cloak Story and Language Reclamation and Revival in her Keerray Woorroong Mother Tongue.
Vicki is employed at RMIT as a Vice Chancellors Indigenous Research Fellow developing her Project 'watnanda koong meerreeng, tyama-ngan malayeetoo (together body and country, we know long time)'. The key objective of this Project is to produce model/s, pathways and resources for continuing the reinvigoration of Aboriginal Ways of Knowing Being and Doing with a special focus on language revitalisation.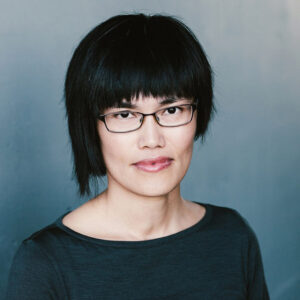 Chi Vu

Chi is a Vietnamese-born writer and theatre-maker. She collaborates with diverse artists to create performances that span genres such as the postcolonial gothic, magic-realism and comedy. Chi's theatre works include, 'Coloured Aliens', 'The Dead Twin', 'A Story of Soil', 'Banh Chung' and 'Vietnam: a Psychic Guide'. Her novella 'Anguli Ma: a Gothic Tale' is published by Giramondo.
In her capacity as an arts educator, Chi has facilitated workshops with school-aged students across Victoria through Arts Centre Melbourne and Geelong Arts Centre.
www.chi-vu.com