Panel C
3:00 – 4:00PM
Host Chi Vu will speak with two educators who have played important roles in language maintenance and education in Melbourne's Vietnamese community since the 1980's. We hear about each of their experiences and approaches to supporting families and the local community in language and culture.
Chau Cong

I have been a language teacher since 2003. I like learning new languages and love teaching young students other languages. My mother tongue is Vietnamese, I also speak English obviously, French and I did Japanese at university.
I was the coordinator of the Vietnamese Bilingual Program at Footscray Primary School from 2003 until 2018 and since then I have been working at Camberwell Primary School, a French bilingual school in Victoria. Currently, I teach Year 1 French at Camberwell PS.
My main research over the years was the system to assess bilingual students in different bilingual programs. It started as a necessity because there are not many bilingual programs in Victoria, hence there is not much guidance and structure for bilingual teachers to follow. It has taken us, language teachers, to an organised way to showcase the success stories in most bilingual programs.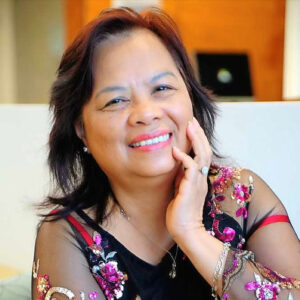 Cuc Lam

Cr Lam is a fourth term Councillor at City of Maribyrnong, her third term as included a year as Mayor in 2017-18. She has received the Refugee Recognition Record Award and Victorian Honour Roll of Women. Cr Lam was instrumental in the implementation of the pop up park in West Footscray, and she seeks to keep streets clean, plant more trees, and ensure safer cycling for children. She is a multicultural community representative and advisor for health organisations, she is currently the Community Advisory Committee for Western Health, is a member of GAICD, is a Board Director of the Western Health Foundation, and Chair of Council's City Development Delegated Committee. Cr Lam is a recipient of the Public Service Medal for her work with the community.
Cr Lam is a former School Council President of Western English language school and Principal of Vietnamese Language School for over 15 years.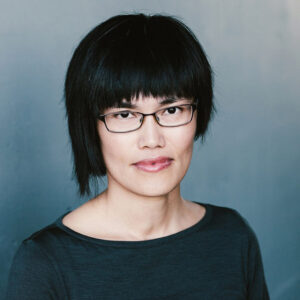 Chi Vu

Chi is a Vietnamese-born writer and theatre-maker. She collaborates with diverse artists to create performances that span genres such as the postcolonial gothic, magic-realism and comedy. Chi's theatre works include, 'Coloured Aliens', 'The Dead Twin', 'A Story of Soil', 'Banh Chung' and 'Vietnam: a Psychic Guide'. Her novella 'Anguli Ma: a Gothic Tale' is published by Giramondo.
In her capacity as an arts educator, Chi has facilitated workshops with school-aged students across Victoria through Arts Centre Melbourne and Geelong Arts Centre.
www.chi-vu.com